"Try Vocal Musician and watch your talent soar."
Joshua Thompson, Producer/Composer (Alicia Keys, George Benson)
"Kate and Elisabeth are really onto something here. It is not enough just to sing well. Musicianship is key to communicating and truly connecting through music. I refer all my students to this course, especially those who have an underdeveloped sense of basic musicianship and ear training. Finally, somebody has put together a training of truly essential skillsets in a well-organized, comprehensive and efficient regimen. It is wonderful to watch them get closer to what it is to be a musician as well as a singer."
Melissa Cross, Author of "The Zen Of Screaming", Voice Teacher, New York City
"Vocal musician is a crucial learning aid in the search for understanding the musical elements of singing. Imagine a carpenter with no hammer, nails or tape measure. Kate and Elisabeth give you the "tool box' for making great music whether you are a live performer or a studio singer. With this systematic development you can build your skills continually regardless of your current skill set. I highly recommend this system. It works. Try Vocal Musician and watch your talent soar."
Joshua Thompson, Producer/Composer (Alicia Keys, George Benson)
"This is an absolutely brilliant resource for any vocalist wanting to fill in the gaps in their musicianship—from hearing through the changes to ear training to song writing. Kate and Elisabeth have come up with a real system geared to the vocal musician. I wish I'd discovered it sooner."
Tessa Souter, Jazz Vocalist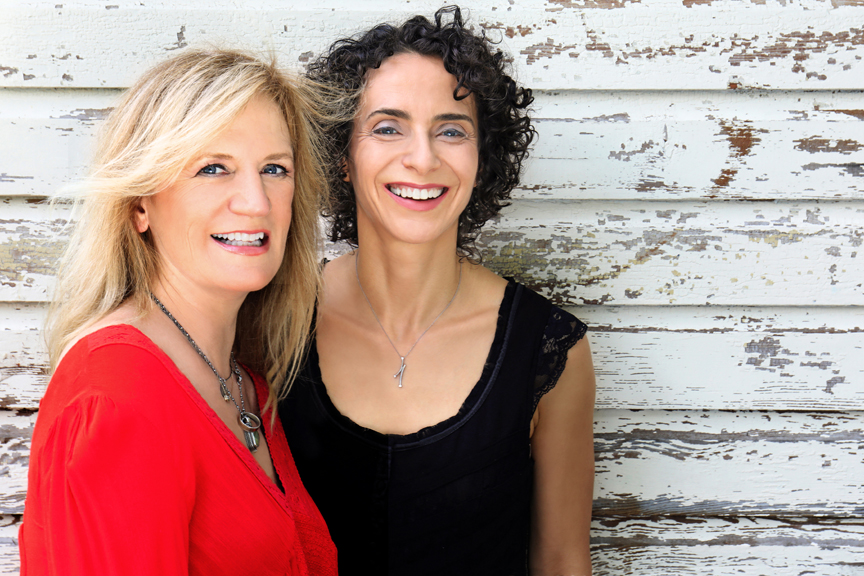 Hello from Kate Baker and Elisabeth Lohninger
We are excited about presenting our Vocal Musician Fundamentals course to you. As vocalists and educators with decades of teaching and performing experience between us, we draw from a deep well of experience. Based in New York City we have worked with professional vocalists, college music majors as well as beginners.
We both feel strongly that there is a need for foundational work for vocalists. A comprehensive guide that helps the singer address any gaps in knowledge and ability is a much needed foundation for excellent songwriting, performance and improvisation skills. When these skills are in place, vocal freedom follows, and with it a deepened joy in singing.
Photo Credit: Christopher Drukker
Learn the language of music, from the ground up. Improve your Songwriting, Performance, Improv and Communication skills. Created For Vocalists, By Vocalists, this comprehensive course focuses on Learning by doing as well as knowledge based learning.
As vocalists we often have a different style of learning from instrumentalists, a fact that is often overlooked. We can't press a button to create a pitch. Instead we need to hear it and know it on a subconscious level. Often we simply learn music by ear. But communication with fellow musicians is key. The language of music helps us to be excellent communicators onstage, during rehearsals or in the studio.
Our course contains:
Over 60 Instructional Videos
Over 85 PDFs for Download
Over 25 Audio Practice Tracks
6 Theory Quizzes
We are looking forward to helping you learn the tools you need to succeed as a Vocal Musician.